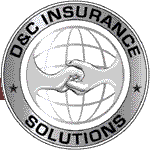 Admitted v. Non-Admitted Carriers

Admitted v. Non-admitted - What is the Difference?

When receiving a carrier's quote, inevitably the question is asked "is it admitted or non-admitted?" We always ask it, but do we really understand what the differences are between admitted and non-admitted carriers? And do we know what happens when admitted v. non-admitted carriers go into liquidation? And most importantly, what should the client know? The designation of an insurance company by a state's Insurance Commissioner as "admitted" may seem to give the company a stamp of authority, however, this designation is primarily an administrative one rather than a mark of quality or stability. As you may be aware, many large insurers have admitted and non-admitted companies, as well as subsidiaries. So...let's take a close look at what admitted v. non-admitted really means.

What is an "Admitted" Insurance Company? - An admitted carrier is often referred to as a "standard market carrier." In order to qualify as an admitted carrier, an insurance company must file an application with each state's insurance commissioner and be approved. Approval as an admitted carrier requires compliance with a state's insurance requirements, including the filing and approval of that company's forms and rates. This process often takes a long time as the state insurance commissioner has to review the company's financials, rating model and policy form(s) before the commissioner would be in a position to provide their apporval.

Once a carrier is licensed to transact insurance business in a certain state, the carrier is required to pay a portion of their income into the insurance guaranty association of that state. The admitted carrier's liabilities are backed by the state's "guaranty fund." This means that in the event that an admitted company becomes insolvent or "belly up", the state will use money from that state's guaranty fund to help pay off policyholders' claims.

What is a "Non-Admitted" Insurance Company? - A non-admitted carrier is often referred to as an "excess and surplus line carrier" and operates in a state without going through the submission and approval process required for admitted companies. Non-admitted carriers are not bound by filed forms or rates, and therefore have much greater flexibility to write and design policies to cover unique and specific risks, and to adjust their premiums accordingly. When standard markets can't or won't write a risk, or if an admitted insurance carrier cannot offer the appropriate terms, the non-admitted market is available to fill this gap. Non-admitted insurance carriers are regulated by the state Surplus Lines Offices. The most obvious difference between admitted and non-admitted is that purchasers of non-admitted policies do NOT have the protection afforded by the state's guaranty fund. It is important to note that the designation as "non-admitted" does not mean and should not been taken as an indication that these insurance carriers aren't legitimate or financially stable. Non-admitted DOES NOT mean non-regulated. In fact, in order to sell surplus lines insurance, non-admitted insurance companies have to set aside a large monetary reserve or secure adequate re-insurance to make up for the fact that they are not protected by the state's guaranty fund.

Bottom Line - The choice between admitted and non-admitted insurance companies is something that needs to be considered, however, examining the financial strength of the individual providers, the breadth of coverage and competitiveness of terms, rather than their status as admitted or non-admitted, are the most important factors for comparison. While your ultimate choice of an insurance company may be restricted based on the type of insurance you need, the priority should always be to seek a high-quality provider, regardless of wether the company is admitted or non-admitted.